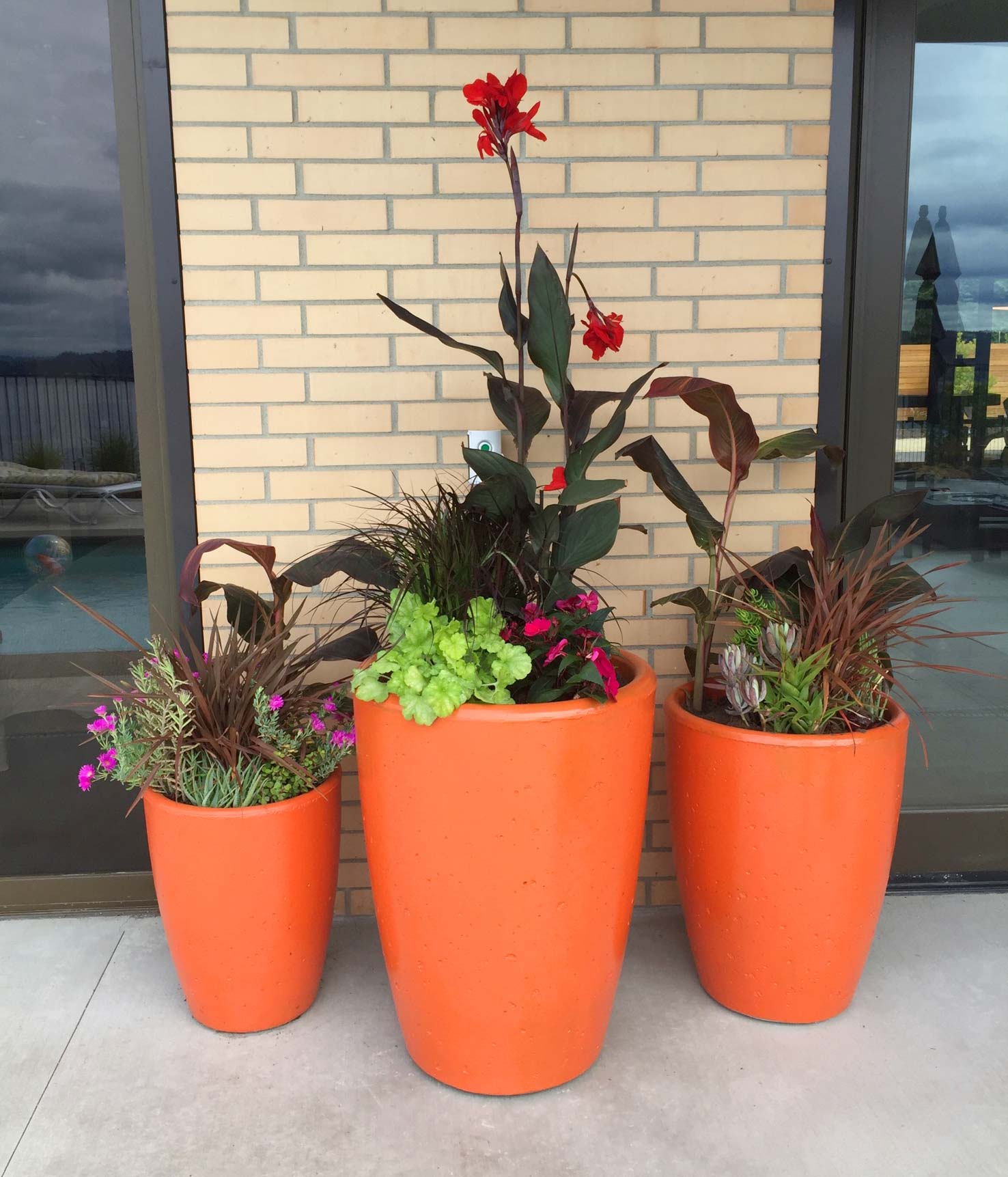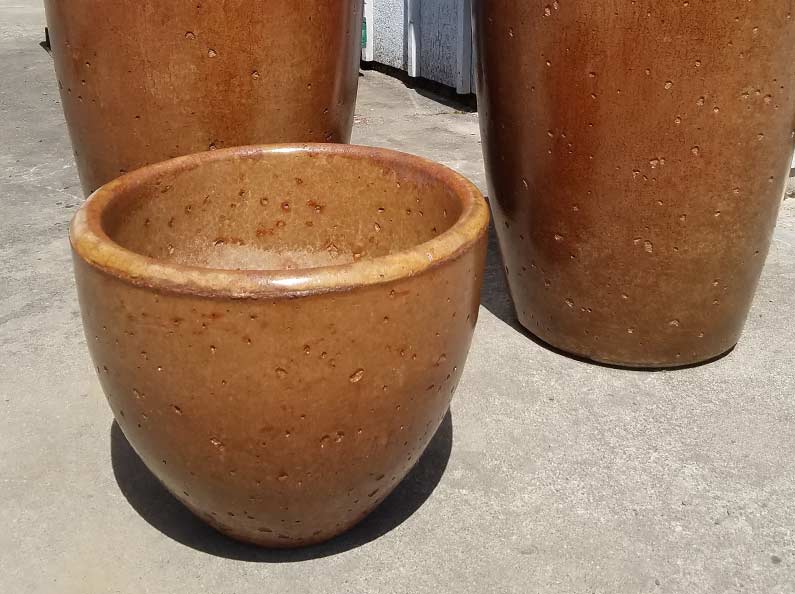 Xinh Short Concrete Planter
| | | | |
| --- | --- | --- | --- |
| ITEM | SIZE | WEIGHT | PRICE |
| X1-16-12 | 16″D x 12″H | 65 lbs. | $72 |
| X2-20-16 | 20″D x 16″H | 120 lbs. | $110 |
| X3-24-20 | 24″D x 20″H | 175 lbs. | $150 |
| X4-28-24 | 28″D x 24″H | 252 lbs. | $204 |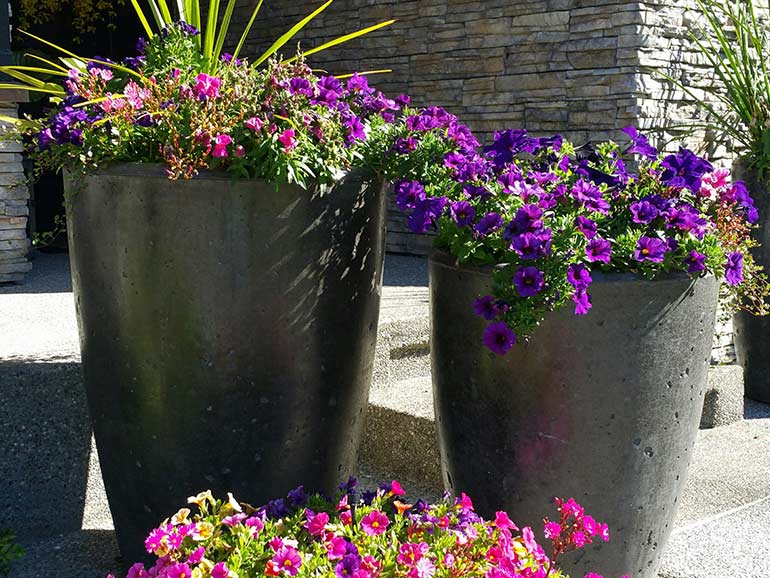 Xinh Tall Concrete Planter
| | | | |
| --- | --- | --- | --- |
| ITEM | SIZE | WEIGHT | PRICE |
| X5-16-20 | 16″D x 20″H | 100 lbs. | $98 |
| X6-20-26 | 20″D x 26″H | 180 lbs. | $166 |
| X7-24-32 | 24″D x 32″H | 305 lbs. | $238 |
| X8-30-33 | 30″D x 33″H | 550 lbs. | $349 |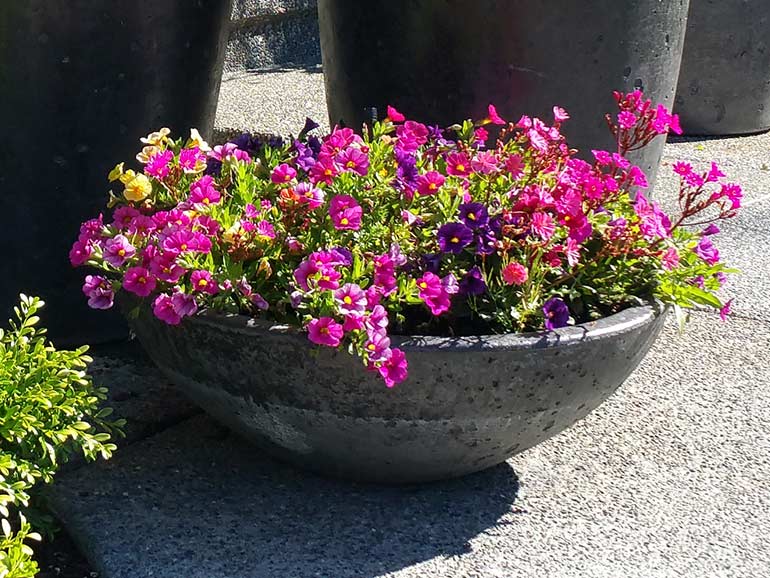 Xinh Concrete Planter Bowls
| | | | |
| --- | --- | --- | --- |
| ITEM | SIZE | WEIGHT | PRICE |
| XB-24-8 | 24″D x 8″H | 75 lbs. | $72 |
| XB-36-12 | 36″D x 12″H | 175 lbs. | $168 |
| XB-48-16 | 48″D x 16″H | 360 lbs. | $360 |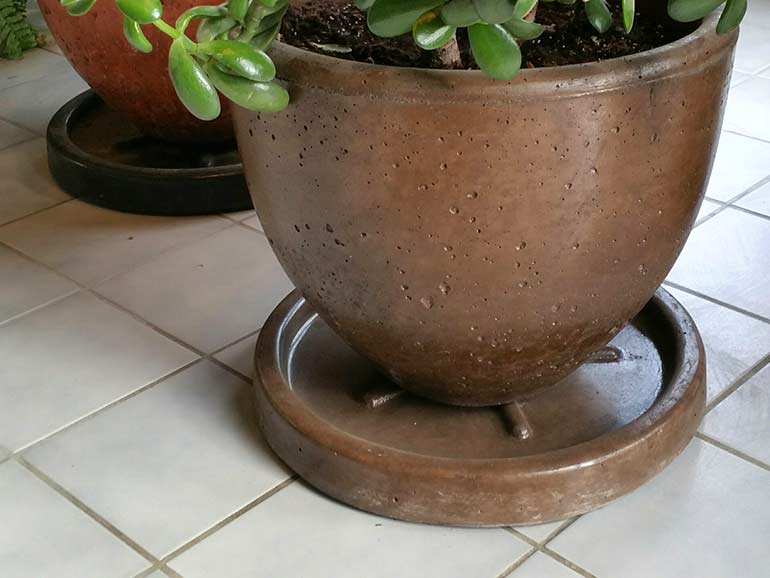 Xinh Concrete Planter Saucers
| | | | |
| --- | --- | --- | --- |
| ITEM | SIZE | WEIGHT | PRICE |
| S-16 | 16″D | 30 lbs. | $39 |
| S-20 | 20″D | 35 lbs. | $69 |
| S-24 | 24″D | 50 lbs. | $89 |
| S-33 | 33″D | 165 lbs. | $119 |

All concrete aggregate stone site furnishings available in the same color finishes as our popular Xinh Collection.
Interested in cement planters or pots for your commercial or residential property?
Concrete planters are one of the most popular cement site furnishings that Ornamental Stone Inc. manufactures. From large concrete street planters made of aggregate stone to the colorful sleek Xinh collections, chances are we can provide the cement planter your looking for to complete your landscaping goals. Contact us today!
Explore more of our concrete site furnishings and outdoor cement furniture.