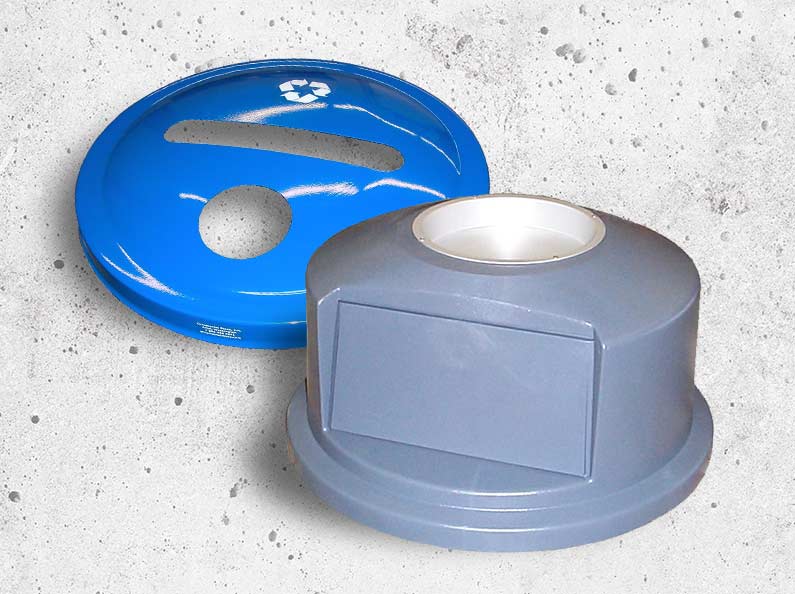 Ornamental Stone Inc. provides replacement parts for your concrete trash receptacles, cigarette receptacles and more…  If you don't see the cement site furnishing replacement part that you need, please get in touch with us.

All concrete aggregate stone site furnishings available in the same color finishes as our popular Xinh Collection.
Concrete Trash Can Lids and Replacement Parts
TR-1R
Price: $150
(WR-2-25R lid)
TR-2R
Price: $200
(WR-3-25RS lid)
TR-6M
Price: $274
(WR-6-25MC lid)
RCL-1
Price: $193
(Recycling cont. lid)
TR-5M
Price: $154
(WR-5-25M lid)
TR-3A
Price: $154
(WR-1-25 lid)
TR-8M
Price: $154
(XWR-30-33 lid)
TL-24
Price: $70
(WR-1-25 galv. liner)
Cement Ash Urn Replacement Parts
A-2
Price: $60
(SU-2-18 pan)
A-3
Price: $60
(SU-3-18F funnel)
A-4
Price: $55
(SU-4-20 pan)
A-5
Price: $55
(WR-3-25RS pan)
BP-1
Price: $25
(SU-3-18F pail)
Need a replacement part for one of our cement trash cans or concrete ash urns?
Please contact Ornamental Stone Inc. if you have questions or need help replacing a part for one of our cement site furnishings. We're here to help!
Explore our vast selection of commercial and residential concrete site furnishings!